The 5th of September is celebrated as Teachers Day in India. This is the day when teachers are honoured and students give speeches as a tribute to their teachers. Are you looking for a Teachers Day speech in English? Have you been selected to give the welcome speech for Teachers Day by students and looking for material to prepare your Teachers Day speech? Then read on. We have a Teachers Day speech right here which you can use to build your own speech on Teachers Day. You can also refer to our Teachers Day Essay for detailed information.
Teachers Day Speech in English | 5 September Speech in English
Teachers Day is special in India as this is the day to recognize and show gratitude to the dedication of teachers across the country. Teachers day celebrations in schools include various cultural programmes and of course Teachers Day speeches by students. Here you will find two versions of the Teachers Day Speech in English.
Teachers Day Speech by Students – Longer Version
Short Speech on Teachers Day
Teachers Day Speech by Students in English – Longer Version
If you are looking for the best Speech on Teachers Day, then this Teachers Day speech is just for you.
Dear Friends and my dear Teachers,
I would like to start my speech with an ancient Sanskrit Shloka that is dedicated to all our teachers.
Gururbrahma gururvishnuh
gururdevo maheshwarah |
Guruhsakshat parabrahma
tasmai shrigurave namah ||
Everyone is aware of the importance and meaning of this Shloka. In our culture, we equate Guru or Teacher to God. For us, the Guru or Teacher is Brahma, Vishnu, and Mahesh.
If you look at the word Guru, Gu means darkness and Ru means light. Guru is the person who leads you from darkness to light.
This is a very special day for all of us. It is Teachers Day, and we all gathered here to express our heartfelt gratitude to all our dear teachers. They are the ones who have been illuminating our lives with the light of knowledge.
It is but appropriate to talk about the origin of Teachers Day and why it is celebrated on the 5th of September every year.
Teachers Day coincides with the birth anniversary of one of India's greatest scholars and leaders, Dr. Sarvepalli Radhakrishnan. As we all know Dr. Radhakrishnan was the first Vice-President of India and also the second President of India.
Dr. Radhakrishnan was himself a profound scholar and taught at Madras University and Calcutta University. He was also the Vice-Chancellor of Andhra University, Banaras University, and Delhi University.
During his term as the President of India, he suggested that instead of celebrating his birthday, September 5th should be celebrated as Teachers Day in honour of all the teachers of the country.
"Teachers should be the best minds in the country," said he. And so Teachers Day was celebrated for the first time on the 5th of September in 1962.
So today is a day to not only show our gratitude to our teachers but to also pay tribute to the great philosopher and scholar Dr Sarvepalli Radhakrishnan on his birth anniversary.
It would be appropriate to end the speech with a quote of Dr Sarvapalli Radhakrishnan.
"A life of joy and happiness is possible only on the basis of knowledge."
So thanks again dear teachers for all that you do for us day in and day out. Thanks for shining the light of knowledge on us leading us to our future.
You can also listen to this speech here.
Teachers Day Short Speech in English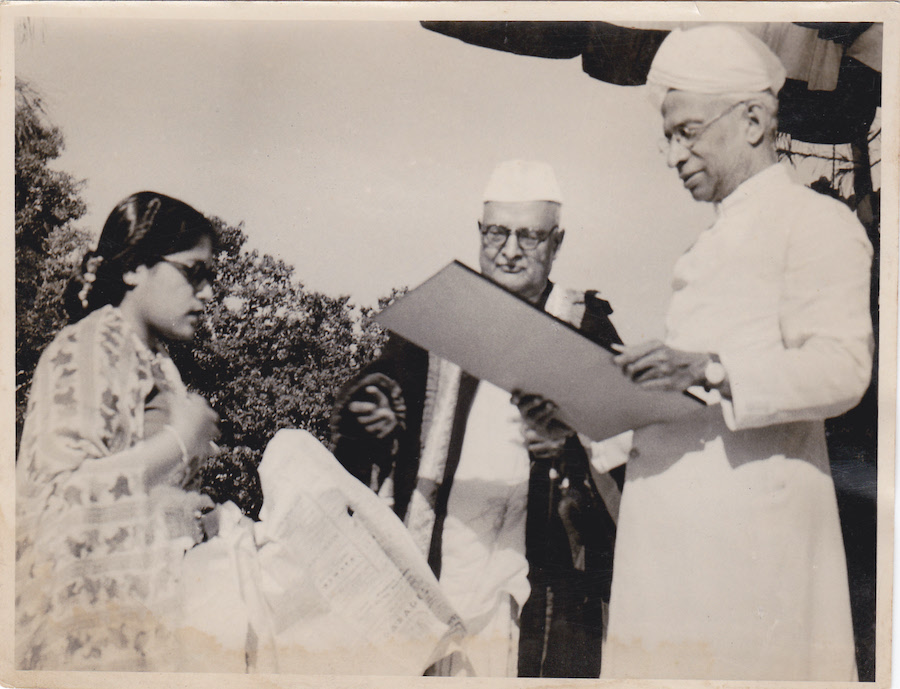 If you are looking for a short Speech on Teachers Day or Teachers Day Speech for kids, this small Speech on Teachers Day should be useful.
Dear Friends and Teachers,
Today is Teachers Day. Today is also the birth anniversary of Dr. Sarvepalli Radhakrishna who was the first Vice-President of India and the second President.
From 1962, his birthday which falls on the 5th of September is celebrated as Teachers Day.
Dr Sarvepalli Radhakrishnan was himself a great teacher and was a Professor and Vice-Chancellor in many universities. He has also written many books.
Teachers Day is the day when we show our gratitude to our teachers for teaching and guiding us.
I would like to thank all our teachers for being there for us and holding our hands and showing us the way to knowledge.
You can also listen to this speech here.
We hope you found our Teachers Day Speech useful. We recommend that you refer to this Teachers Day speech and prepare your own Teachers Day Speech.
Have you read our Independence Day Speech? Do let us know on what other topics you would like us to write speeches on. Write to us in our comments section, and do subscribe to our blog for more essays and speeches on different topics.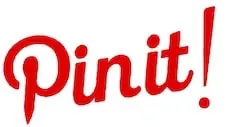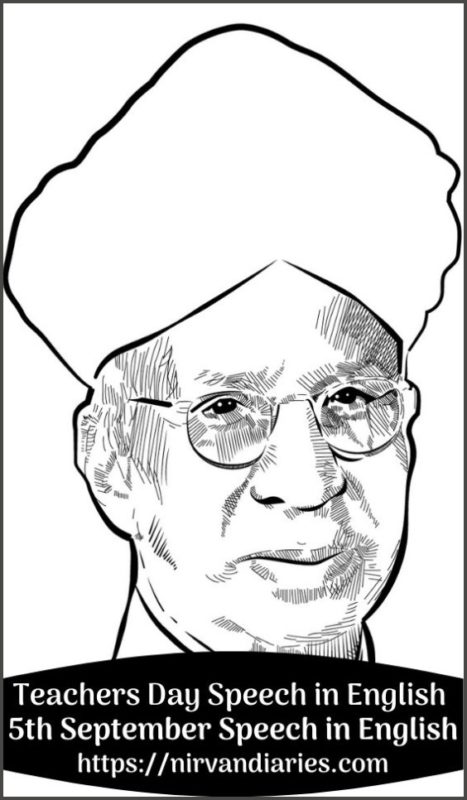 Thanks for visiting our site nirvandiaries.com and taking the time to read this post.
If you wish to collaborate or work with us then reach us at nirvandiaries18@gmail.com
We'd love if you'd comment by sharing your thoughts on this post and share this post on social media and with your friends.
Follow our journey on our social media channels:
Facebook   Twitter   Instagram  Pinterest