What is an elevator pitch? What is its use? What constitutes a good elevator Pitch? This Elevator Pitch post answers these and many other questions associated with the elevator pitch, which is an essential element of sales and procurement negotiations and sales training.
The Essence of An Elevator Pitch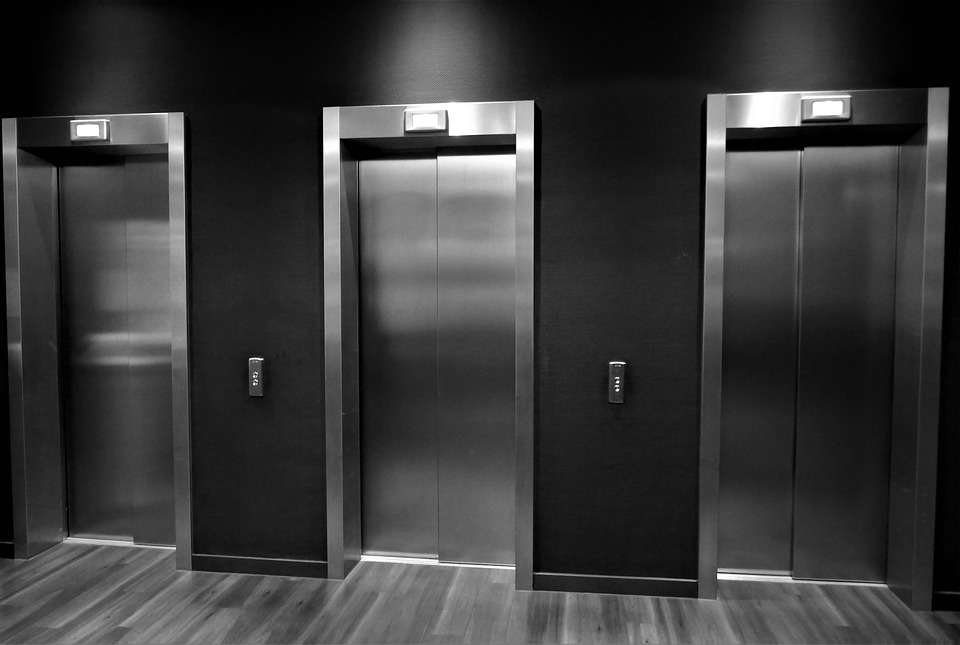 Elevator speech is short and to the point presentation of your idea. It is extremely important when you do not have the luxury of time in your hand, especially when meeting top decision-makers who are hard-pressed for time. Presenting it should not take more time than the time you take in the elevator to reach your floor.
The Elevator pitch should primarily include the benefit to the listener that grabs and holds his attention and a call to action.
Let us look at some practical nuances of the elevator speech not found in books.
Top Do's For Creating & Executing Your Elevator Pitch
– Grab and hold the attention
– Be Concise but persuasive
– Ensure action
– Be Natural
TOP DON'TS Creating & Executing Your Elevator Pitch
– Don't ramble, Cut The Frills
– Don't lose eye contact
– Don't be overpowering, but be firm
Steps to Designing A Elevator Pitch
Define your goal what is the purpose of the elevator speech?
Who are you or your organization
Position your USP as a benefit
Call To Action Ensure that you have an outcome which could be the generation of interest and a future appointment
Practice Is The Secret of Perfection
So you are ready with what you think is the perfect elevator speech. To execute it with perfection, you need to practice it in your mind, in front of the mirror, as roleplay with a colleague, whatever suits you, but practice you must. Also fine-tune the elevator pitch and make sure it does not take more than 30 seconds for you to deliver it.
Where And When To Use The Elevator Speech
The elevator speech is predominantly used in the business scenario. It is used by salesmen to pitch their products or services, it can be used as a standalone or a part of negotiations for sale or purchase to get an advantage.
But the elevator speech can be put to good use even on the personal front too. You could use it as your opening lines in a job interview, to make a quick first impression on the interviewer. Most interviewers make an impression of you in the first minute of the interview.
You want to ask your boss for a raise but can't pick up the nerve to do so. Prepare an appropriate elevator speech and watch its effect.
You want to propose to your girlfriend but get tongue-tied every time you try to do so, prepare your elevator speech, go down on your knees, and proclaim your love with your elevator pitch!
So are you ready to try the magic? Get a pen and paper and draft your elevator speech. Keep in mind the points discussed above to write an effective elevator speech. All the best for that elusive sales deal or that salary raise or the hand of your girlfriend.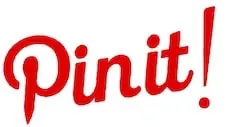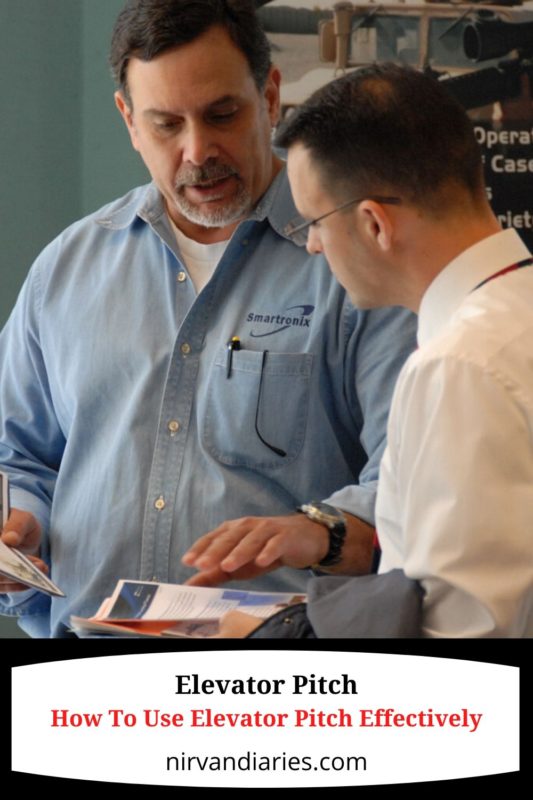 Thanks for visiting our site nirvandiaries.com and taking the time to read this post.
If you wish to collaborate or work with us then reach us at nirvandiaries18@gmail.com
We'd love if you'd comment by sharing your thoughts on this post and share this post on social media and with your friends.
Follow our journey on our social media channels:
Facebook   Twitter   Instagram  Pinterest