The latest movie directed by Anurag Kashyap whom we last saw in front of the camera in Ghoomketu is now streaming on Netflix. Yes, Choked: Paisa Bolta Hai, has released on Netflix. Have you watched it yet? Get a sneak peek of the plot of Choked: Paisa Bolta Hai and the cast of Choked: Paisa Bolta Hai in our review of Choked: Paisa Bolta Hai.
Review of Choked: Paisa Bolta Hai | Netflix Movie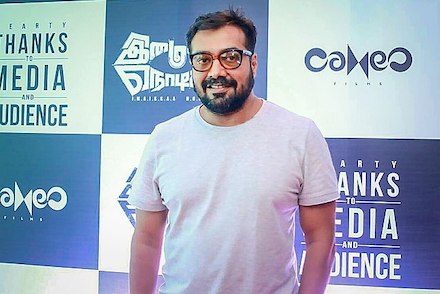 The Netflix original film Choked-Paisa Bolta Hai aired recently. It is a film by Anurag Kashyap, which in his own words is unlike any of his films.
If you look at the title, it is in two parts, "Choked", and "Paisa Bolta Hai". Essentially the film also follows these two tracks concurrently. On one hand, the focus is on being literally, "Choked", while on the other hand, the focus is on money, the power of money, the greed for money, and the need for money.
The Plot of Choked: Paisa Bolta Hai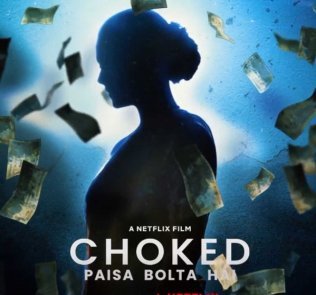 The story is set in a middle-class Marathi neighbourhood. The protagonist is a woman named Sarita Pillai who is a cashier in a bank. She lives with her son and husband in a lower-middle-class apartment, complete with peeling paint and faulty drainage, and nosy neighbours. The family struggles to make both ends meet, with her salary as her husband Sushant Pillai played by Roshan Mathew, cannot hold on to a job. Life seems to be playing out with monotony when suddenly things change.
Sarita discovers a gushing source of money literally in her own kitchen! Things pick up after that and she embarks on a home makeover. In the background, de-monetization is announced, and Sarita views the events that unfolded including the long queues outside banks from the vantage point of a bank employee.
A meeting with a shady looking character, snooty neighbours, and the broken dream of making it as a 'Singing star", all combine to haunt Sarita and infuse her with a deep-rooted frustration with what life has to offer.
What is the source of Sarita's newfound wealth? What happens in the end? These are questions that will be answered when you view the movie.
Review of Choked: Paisa Bolta Hai – Our Thoughts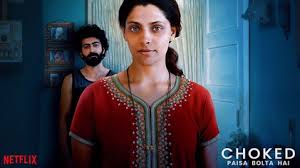 The Maharashtrian neighbourhood milieu seems realistic and comes alive with good performances by the actors. The premise of the plot is good, however, the story moves at a slow pace. It would have been better if the focus would have been more on the plot than the effects of monetization. However, the movie is worth a watch for the realistic treatment of a fantasy story and the actors who make it all look credible and believable.
Choked: Paisa Bolta Hai Cast
The film is directed by Anurag Kashyap and written by Nihit Bhave. The complete cast of Choked: Paisa Bolta Hai is as below:
Saiyami Kher as Sarita Pillai
Roshan Mathew as Sushant Pillai
Upendra Limaye as Reddy
Amruta Subhash as Sharvari Tai
Rajshri Deshpande as Neeta
Tushar Dalvi as the Bank Manager
Choked: Paisa Bolta Hai Trailer
Watch the trailer of Choked here:
Just as she's nearing rock bottom, she hits pay dirt. This could be her last gasp at salvation – or the start of more problems. Watch trailers & learn more.
We hope you liked our review of Choked: Paisa Bolta Hai. Do let us know your thoughts through our comments section. Subscribe to our blog for more interesting and informative reviews and articles.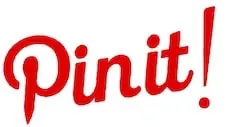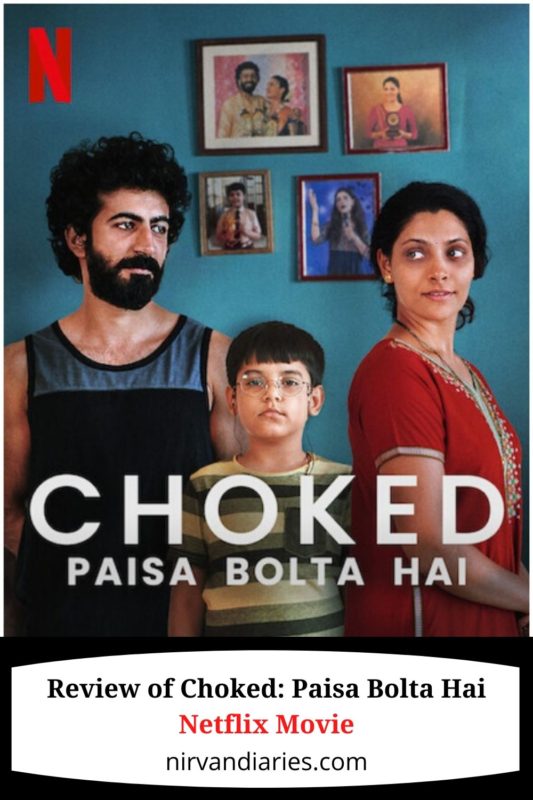 Thanks for visiting our site nirvandiaries.com and taking the time to read this post.
If you wish to collaborate or work with us then reach us at nirvandiaries18@gmail.com
We'd love if you'd comment by sharing your thoughts on this post and share this post on social media and with your friends.
Follow our journey on our social media channels:
Facebook   Twitter   Instagram  Pinterest