Zee5 is one OTT platform that has been consistently providing varied and entertaining fare across different genres. In continuation of this endeavour, we see the return of a popular crime series in its second avatar. Abhay Season 2 is back with a bang.
Why Zee5 ABHAY SEASON 2 Is A Must Watch
Abhay Season 2 takes off from where it left off in Season 1, only it is on a bigger scale this time. Abhay Pratap Sing, the fearless Police Officer whose mind thinks one step ahead of the criminals he is tracking, is back again. Only this time, the criminals are smarter and deadlier and are out to test his mettle.
Abhay is an edge of the seat crime thriller which is based on real-life incidents and portrays the machinations of the warped minds of criminals.
What Does Abhay Season 2 Have in Store?
Abhay Season 2 promises loads of high voltage drama and thrills over eight episodes that are guaranteed to be gripping, tense, and riveting. The stories that are sure to send a chill up your spine are again based on real-life events. Furthermore, the cast brings alive all the drama, suspense, and horror realistically and with a lot of panache. Here are some of the highlights of Abhay Season 2 to look out for:
Kunal Khemu As Abhay Pratap Singh
Kunal Khemu's restrained performance as Abhay Pratap Singh, a man with a volcano of emotions subdued inside and fighting his own personal demons. Kunal Khemu breathes life into the character to etch another strong performance.
Ram Kapoor's Surprise
Ram Kapoor is known for his sugary roles of harmless and friendly characters one finds in the neighbourhood or in our own homes. Here he assays the role of a sinister and scheming criminal and is sure to shock viewers out of their wits. So one of the biggest surprises is going to be Ram Kapoor in a totally new avatar.
Strong Characterization And Strong Performances
One of the reasons for the success and popularity of the first season of Abhay was the finely etched performances. This continues in the second season as well with a talented cast that includes well-known actors like Chunky Panday, Asha Negi, Nidhi Singh, Bidita Bag, Raghav Juval, and of course Ram Kapoor and Kunal Khemu.
Vicious Villains
Challenging Abhay and stretching his skills to the limit in the eight episodes of Abhay Season 2 are its vicious villains. Each of the villains is guaranteed to give the shivers to the viewers with their sinister and twisted personae as they unleash their dark presence on the screen. The chilling reality that they drive home is that perverted and dark minds exist beneath the facade of simplicity and ordinariness, all around us.
Eight Engaging Episodes
Abhay Season 2 comes with eight engaging episodes. Each episode showcases a new challenge to Abhay in the form of a new criminal mind. The episodes are inspired by true events. The cat and mouse game across the episodes show Abhay locking horns with among others, an educated engineer our to cleanse society of what he perceives as 'evil', a traumatized girl on a killing spree, a doctor with a warped mind. Each of the episodes promises a taut and chilling experience to the viewer.
Abhay Season 2 is seamlessly woven together with pulsating background music. Especially the mysterious-sounding title track, "Pyaar Ki Ek Kahaani" creates the right ambience for the plot. Crisp editing ensures the pace of the plot never wavers and the audience is glued.
Each episode brings to life a strong script written by Priya Saggi, and finally bringing all the elements together is the direction of Ken Ghosh, which ensures that the viewers' attention does not waver and is riveted on the plot unfolding on their screens.
Abhay 2, Streaming Now on ZEE5: https://bit.ly/2PX8yYJ Watch the trailer of Abhay 2, the much-awaited crime thriller series starring Kunal Kemmu. The gutsy A…
The first 3 episodes of Abhay Season 2 are already streaming on Zee5 and whetting the appetite of viewers for the remaining ones. 
Abhay Season 2 promises to be an interesting and gripping watch for all the above reasons and much more.
Have you watched Abhay Season 1? Have you watched the initial episodes of Abhay Season 2? What do you think? Do let us know your thoughts through our comments section. Subscribe to our blog for more reviews and other articles.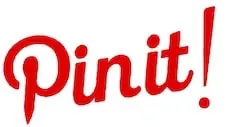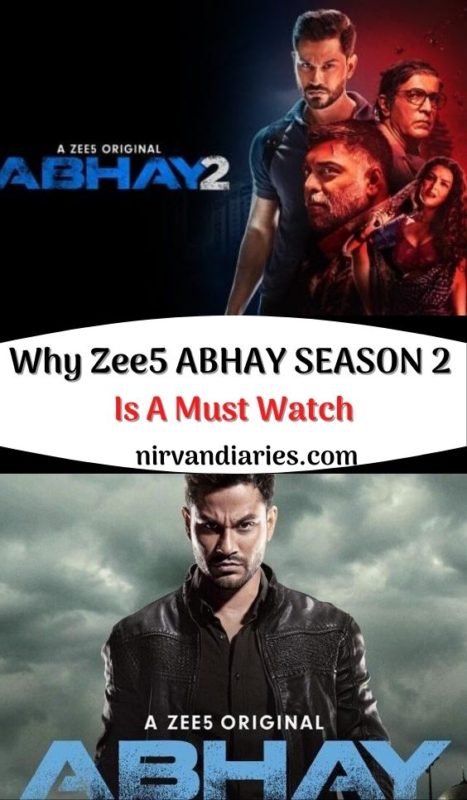 Thanks for visiting our site nirvandiaries.com and taking the time to read this post.
If you wish to collaborate or work with us then reach us at nirvandiaries18@gmail.com
We'd love if you'd comment by sharing your thoughts on this post and share this post on social media and with your friends.
Follow our journey on our social media channels:
Facebook   Twitter   Instagram  Pinterest