With the preponderance of entertainment content currently available on different OTT platforms from Amazon to Netflix to Zee5 and others, it is a bonanza for the viewer looking for entertainment at home. It is also a challenge to sift from the options available. There is a slew of films and web series about crime and the underworld, about cops chasing criminals and vice-versa. If you are tired of watching offerings like Pataal Lok, Family Man, Special Ops, Sacred Games, etc., then the film, 'Chintu Ka Birthday", now streaming on Zee5 comes as a breath of fresh air. Keep reading to know why you must watch "Chintu Ka Birthday", in our review below.
Chintu Ka Birthday Review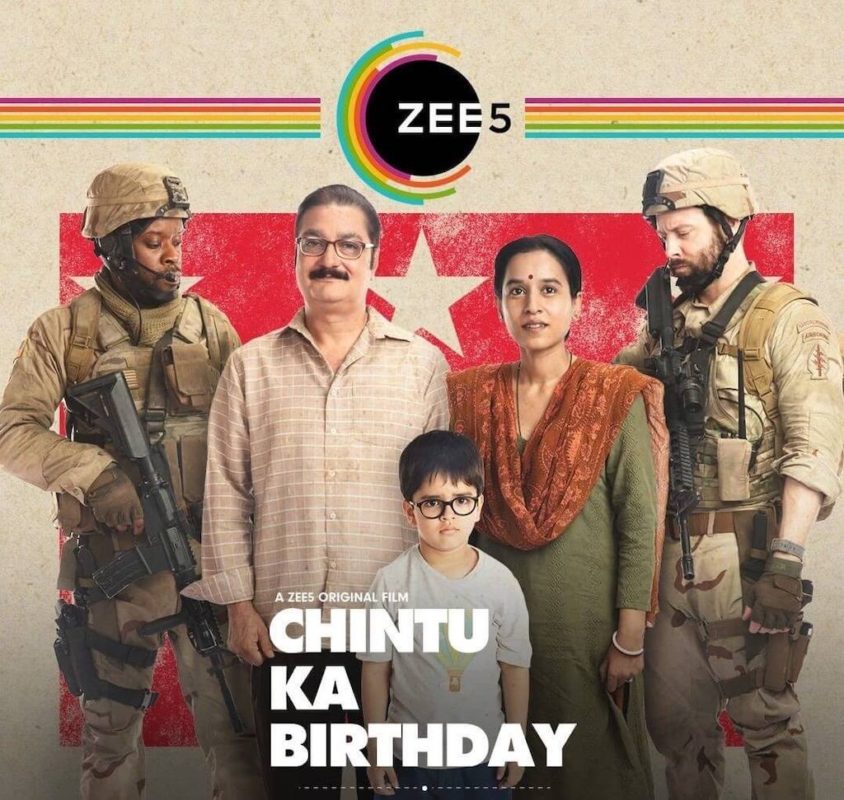 There are films and films, some shock, some entertain, some make no impact, while a few touch you to the core of your heart by their simple nuances. In recent times there have been series and movies on the OTT platform that have struggled to stand out from the violence and gore that seems to have become the staple of these platforms. A case in point has been recent films like Ghoomketu and Gulabo Sitabo, but where they fail to touch you, Chintu Ka Birthday does, in its own simple and silent way, without undue histrionics.
The Plot of Chintu Ka Birthday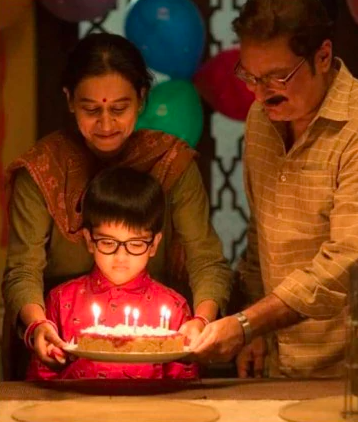 Chintu Ka Birthday comes as a whiff of fresh air amongst the violence and gore ridden plots that are in vogue today. It is however ironic that the plot of Chintu Ka Birthday is itself set in strife-ridden Iraq of Saddam Hussein during the time of the US invasion. But the plot is cocooned in a small house which is enveloped in the warmth and love of an unassuming Indian family who finds themselves in the cross-hairs of a war with which they have nothing to do. Their house seems to be an oasis of peace and love amidst the raging war outside.
The Indian family which has been living in Iraq for some years consists of Madan Tiwary, a man selling water filters in the war-torn country. He lives with his wife Sudha Tiwary and children Lakshmi and Chintu. His mother-in-law also lives with them.
Chintu wakes up in excitement, after all, it is his 6th birthday! His entire family too is excited about celebrating his birthday. Everyone has put in efforts to make his birthday truly memorable, from ordering a nice cake, to brighten up the house with decorations. But alas, the spectre of war casts its pall of gloom on their little oasis of peace, there is no cake as bakeries have closed down owing to bombing. Schools are closed, and it is chaos outside. What do they do now? Do they bake a cake at home? Do Chintu's friends make it to his birthday party? Time alone had answers to these questions, but the family is optimistic, and they have only one thing on their mind, Chintu Ka Birthday!
Enter two uninvited guests in the form of two American soldiers, and the equation inside the house changes, but nothing can break the spirit of the family as they want to celebrate Chintu Ka Birthday, even it is is the last thing they do. What happens next, does Chintu celebrate his 6th birthday? You would need to see the film to find that out!
Our Thoughts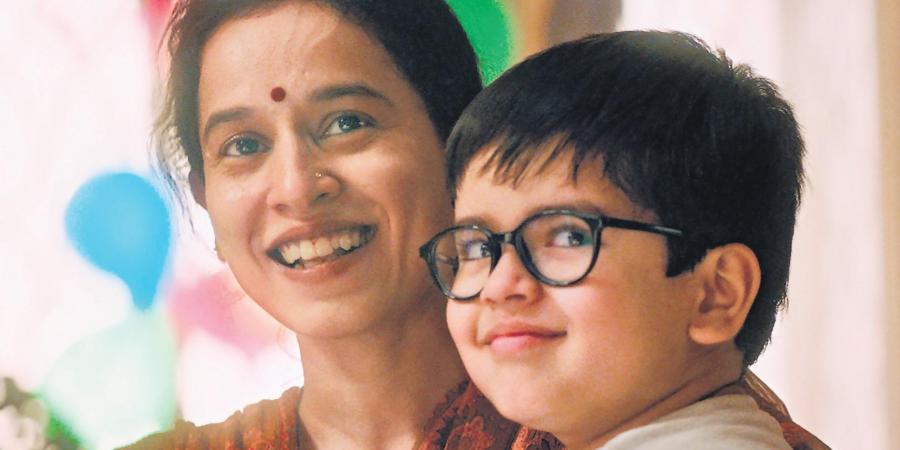 Chintu Ka Birthday comes as a pleasant surprise. A sweet surprise that touches the core of your heart. It is a simple story set against a big and violent canvas. A story of simple people with simple wishes and aspirations. It is a story of positivity and optimism in the face of adversity, an ode to family bonding and the love of parents for their children. The story holds your interest from the beginning to the end. Natural performances enhance the script and bring it alive. Vinay Pathak as Madan Tiwary comes across as a lovable and smiling but determined father who can do anything for his son, he excels in his role. He is ably supported by Tilottama Shome as his wife. Chintu played by Vedant Chibber is the epitome of sweetness.
The Cast Of Chintu Ka Birthday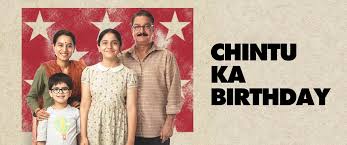 The film is produced by Tanmay Bhat and written and directed by Devanshu Singh and Satyanshu Singh.
Vinay Pathak as Madan Tiwary
Tilottama Shome as Sudha Tiwary
Vedant Chibber as Chintu
Bisha Chaturvedi as Chintu's sister Lakshmi
Seema Bhargava as Nani
Nate Scholz as Darren Reed (American Soldier)
Reginald Barnes as Louis Jackson (American Soldier)
Chintu Ka Birthday Movie Trailer
Watch the trailer of Chintu Ka Birthday here:
No Description
We hope you liked reading our review. Do share your thoughts and feedback. Keep watching this space for more interesting posts.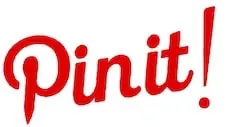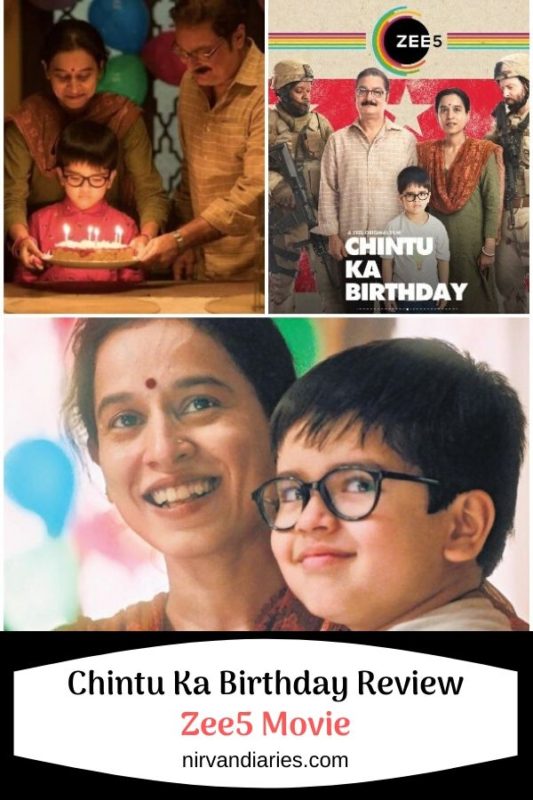 Thanks for visiting our site nirvandiaries.com and taking the time to read this post.
If you wish to collaborate or work with us then reach us at nirvandiaries18@gmail.com
We'd love if you'd comment by sharing your thoughts on this post and share this post on social media and with your friends.
Follow our journey on our social media channels:
Facebook   Twitter   Instagram  Pinterest