The state of Uttarakhand is one of the most picturesque states of India. Its natural beauty enthralls while its ancient and mystical trail that leads right up to the ancient sages who wandered in the Himalayan regions of the state intrigues, fascinates, and leaves one spiritually enriched. One such lesser-known place is Pawan Dham Haridwar.
Pawan Dham Haridwar – A Photo Blog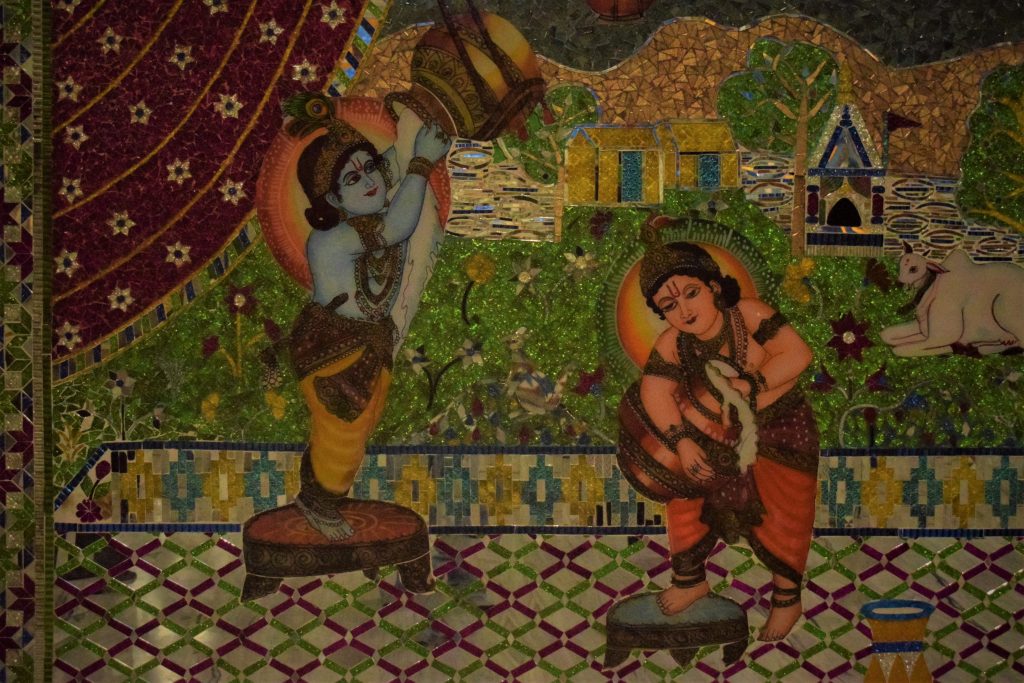 Places like Kedarnath, Badrinath, Yamunotri, Gangotri, Rishikesh, and Haridwar are all endowed with the aura of spirituality by the presence of ancient and sacred temples. But there are many lesser-known places that are glittering gems of faith and spirituality spread across the state. Places like Patal Bhuvaneshwar, Saptarishi Ashram, and many others ensure that the mystical journey in Uttarakhand never ends.
Pawan Dham Haridwar – A Shimmering Spectacle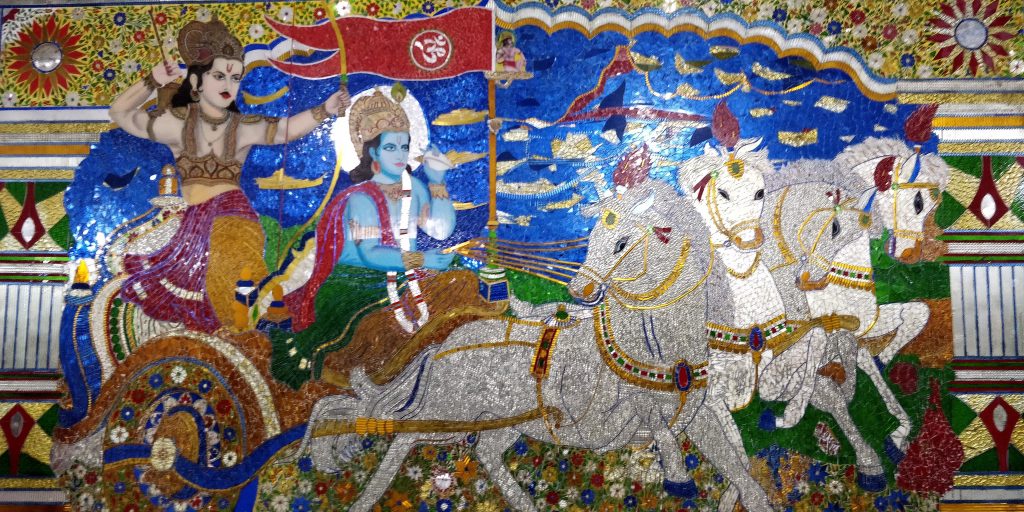 On a recent visit to Rishikesh when we explored the town as well as Haridwar and its vicinity, we came upon a place that literally shimmered before us. This was Pawan Dham, a unique temple made of glass and mirrors to stunning effect.
Pawan Dham is located in Haridwar not very far from the famous Har Ki Pauri. The temple has two major halls with images of Hindu deities and exquisite mirror work. The deities are placed in rooms with walls inlaid with mirrors which result in spectacular effects. If you see the image in the mirrors on the two side walls you see an infinite number of reflections that looks really spectacular.
About Pawan Dham
Pawan Dham is a branch of the Geeta Bhawan Trust Society. The temple in Haridwar is an exquisite place that showcases various Gods and Goddesses of the Hindu pantheon through exquisite glasswork.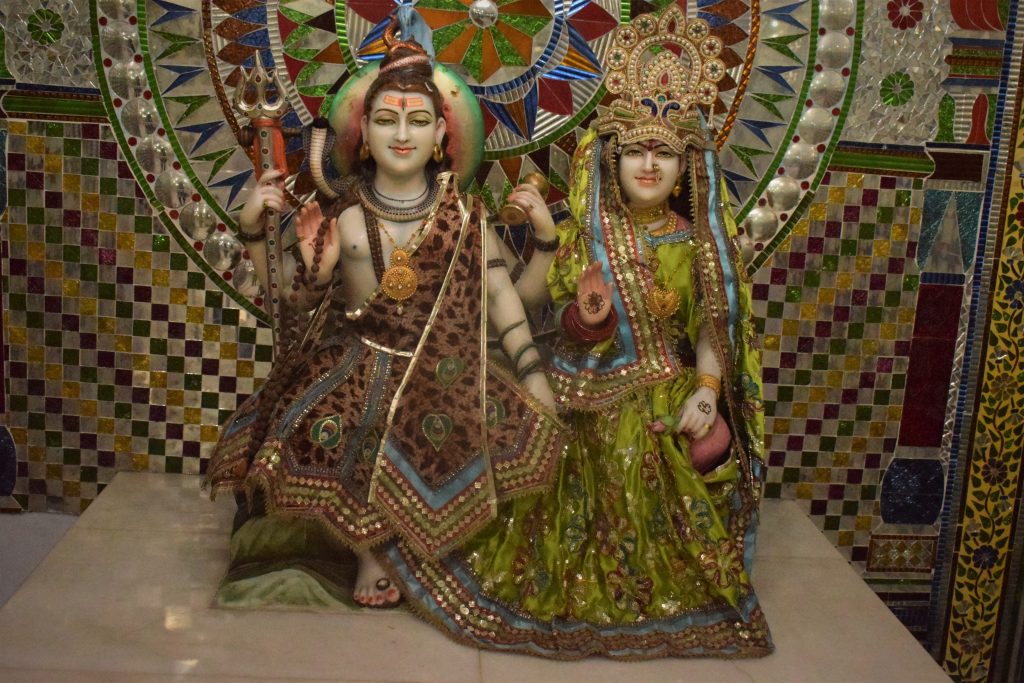 As they say, a picture is worth a thousand words, so without trying to describe Pawan Dham in words, here are some pictures which will give readers an idea of the beauty of the place.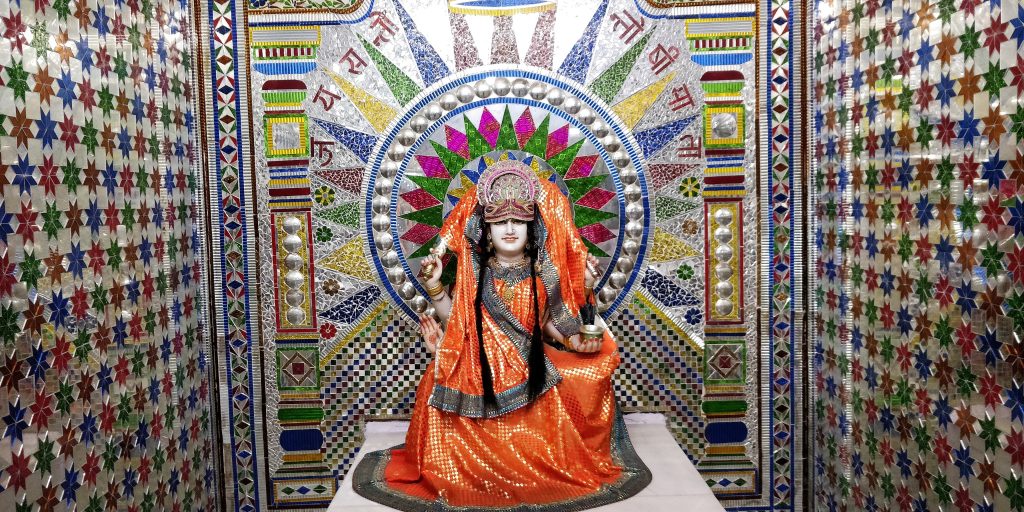 A beautiful image of the divine Mother.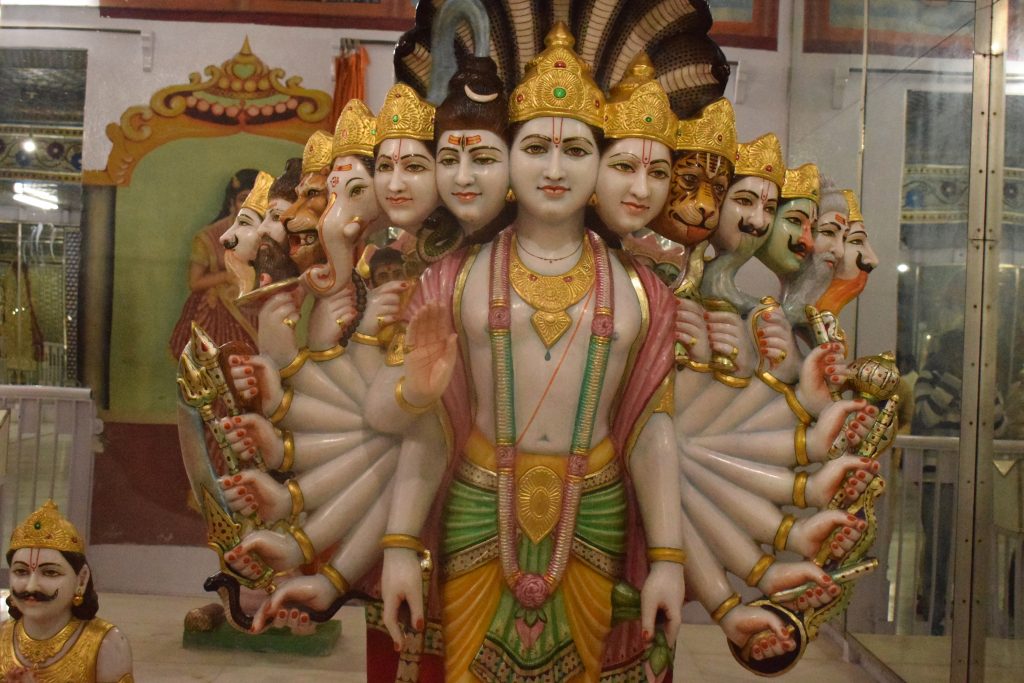 An imposing image of the Gods of the Hindu pantheon.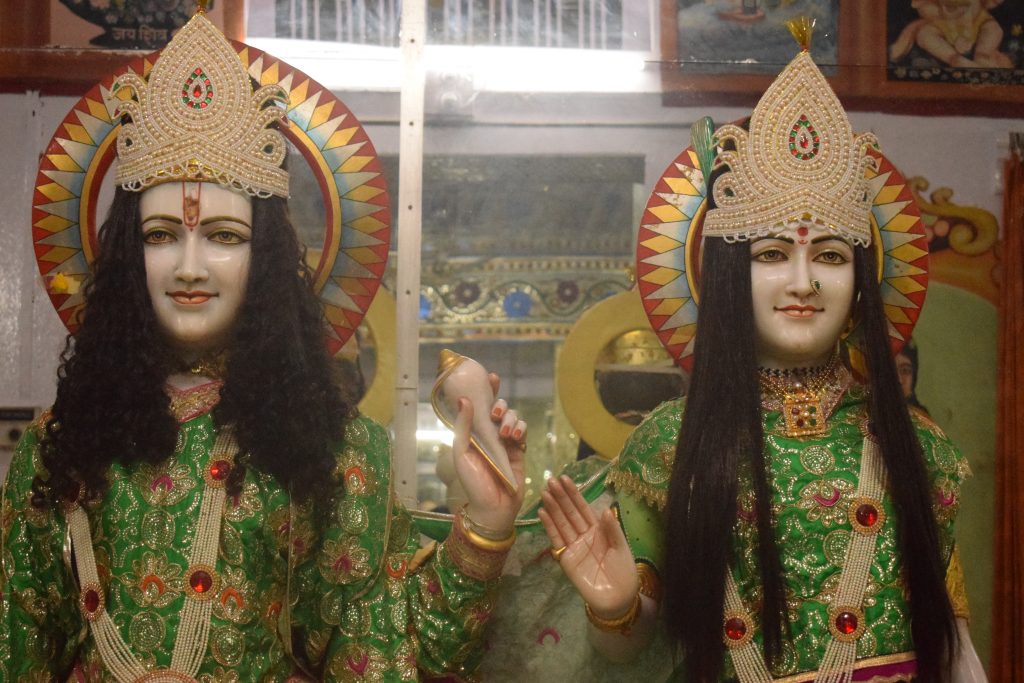 God in the form of Lakshmi & Narayana.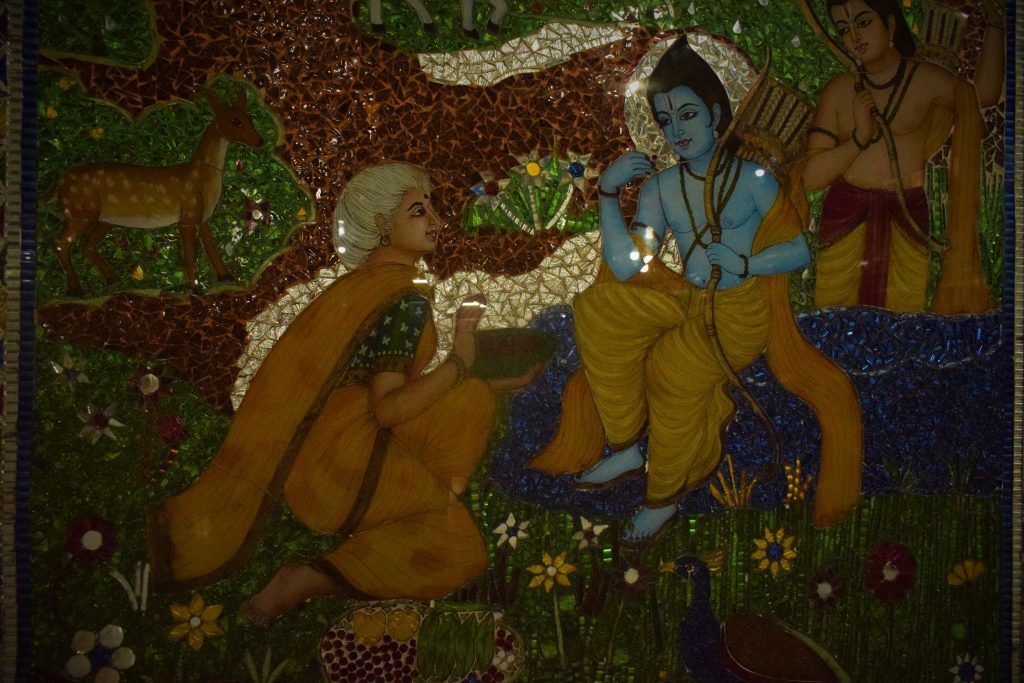 Scenes from the great Indian epics of the Ramayana and Mahabharata are depicted beautifully.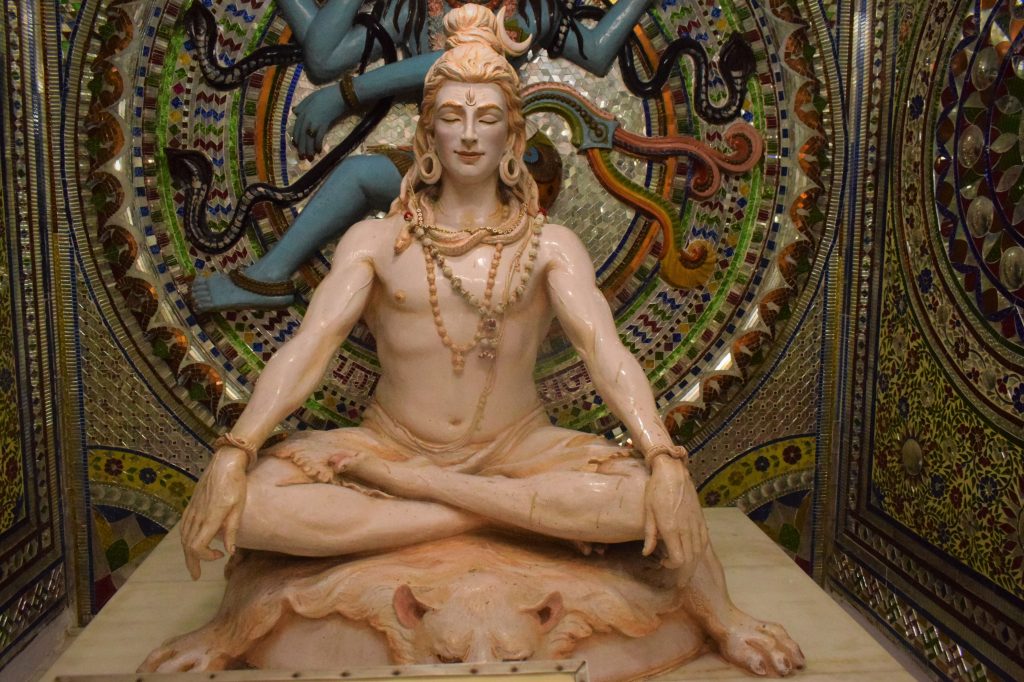 An exquisite image of Lord Shiva.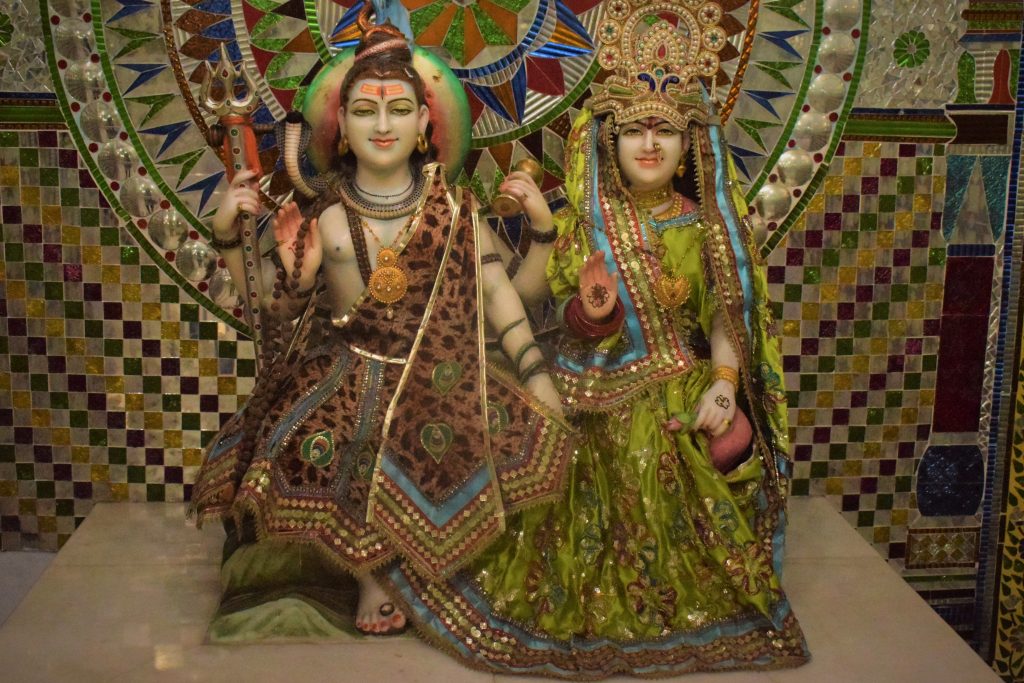 Lord Shiva and Parvati radiate benevolence.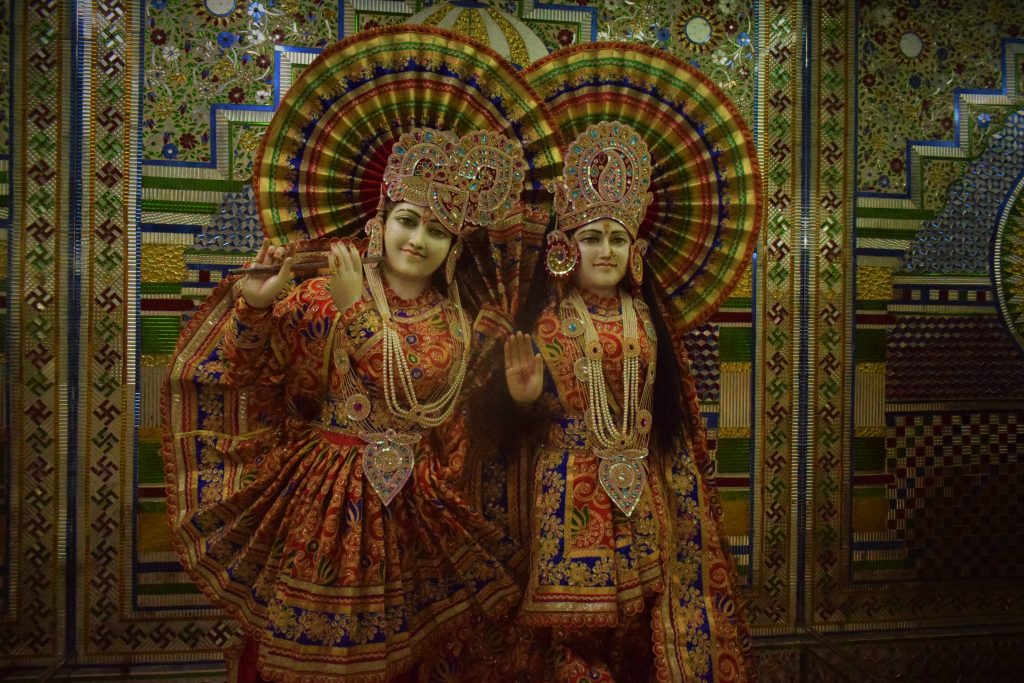 Radha and Krishna cast their divine spell.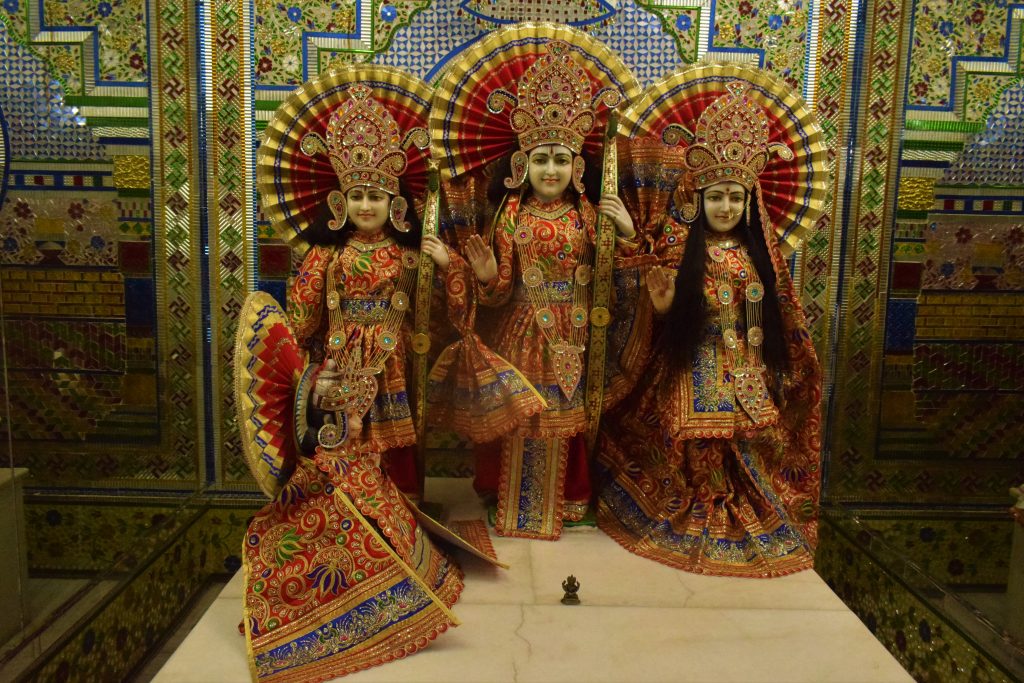 A beautiful and colourful image of Ram, Lakshman, Sita, and Hanuman.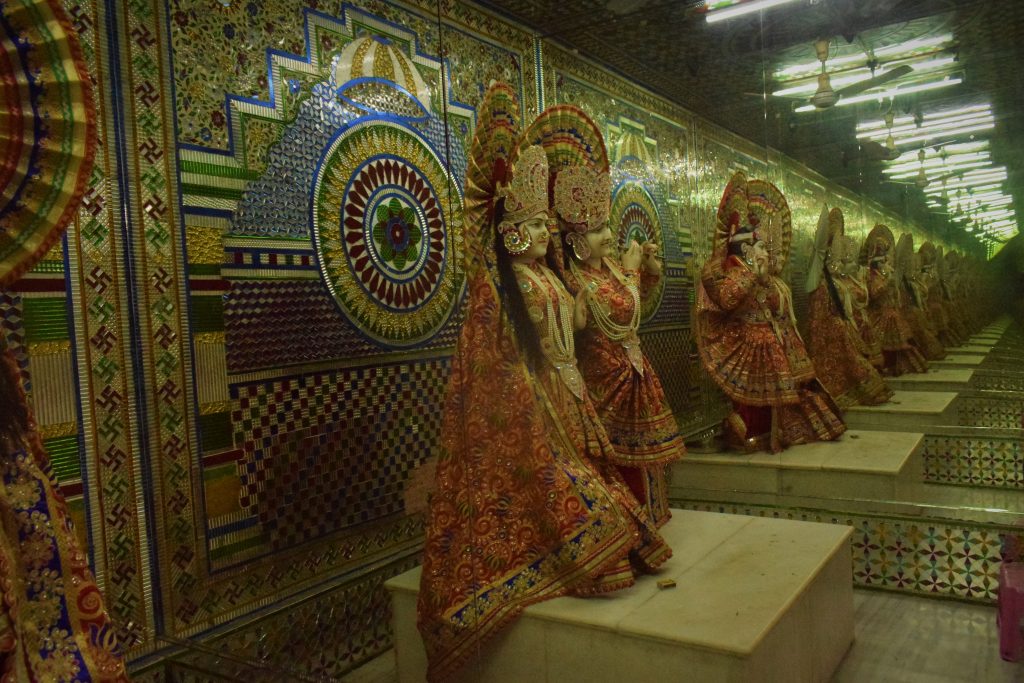 The laws of reflection and series of mirrors are used to create spectacular effects of infinite images at Pawan Dham Haridwar.
How To Get To Pawan Dham
Pawan Dham is located in Haridwar in the northern Indian state of Uttarakhand
Pawan Dham is around 35 kilometers from the Jolly Grant Airport in Dehradun, the capital of Uttarakhand
We hope you enjoyed the pictures of Pawan Dham through our Pawan Dham photoblog. Do let us know your thoughts through our comments section.